ParkInfo Park Finder

Helping people find recreation, parks and related activities through online tools is both important and becoming more effective as technology improves. GreenInfo provides the
ParkInfo
web application for finding parks and recreation.
ParkInfo
lets users search for parks near them or an address, or by name, and then view detailed maps and images, find directions, connect to agency managers and more. Try it out at
www.Parkinfo.org
!
The application is responsive which means that it can function on a smart phone, tablet or desktop, all from a single web address. You can work with GreenInfo to install ParkInfo into your website to provide powerful and quick public access to finding parks and other recreation opportunities. ParkInfo is currently active for California and can be developed for other areas or states, if base GIS information on parks is available or can be created.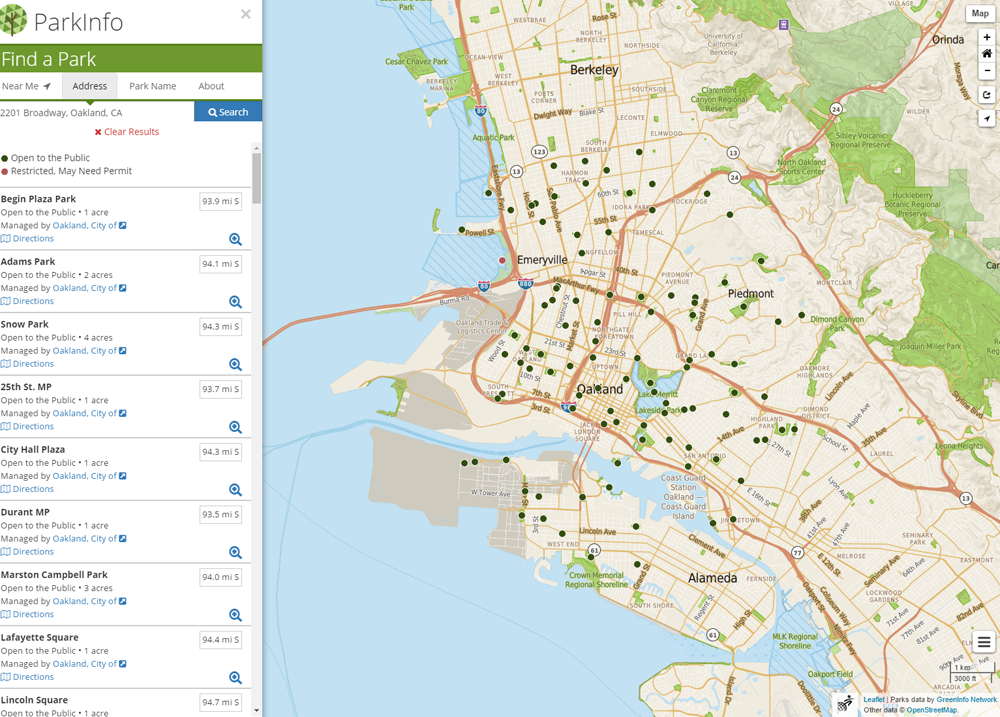 Try ParkInfo now
(web version) »
Contact us to start a conversation about a ParkInfo Application!
---
DETAILED INFORMATION
ParkInfo applications are high quality web mapping systems, with custom cartography specifically designed to show parks and preserves and specialized search and results functions. Mapping is based on a custom tile system with topography, jurisdictions, streets and contour lines (at closest zoom levels). Features include:
Beautiful maps with clickable park polygon data
Search for parks nearby, or by city, zip code or park name
Onscreen popups for every park (includes web links to any available park details, plus travel directions and zoom tools)
Transit, driving, walking and biking directions to every park
Options for detailed "birds eye" air photo view (in most urban areas)
Shareable link for any map view
Overlay of campgrounds, trailheads or other point data, as well as trail lines, if available
Popups provide access to managing agency, directions, birdseye view and more: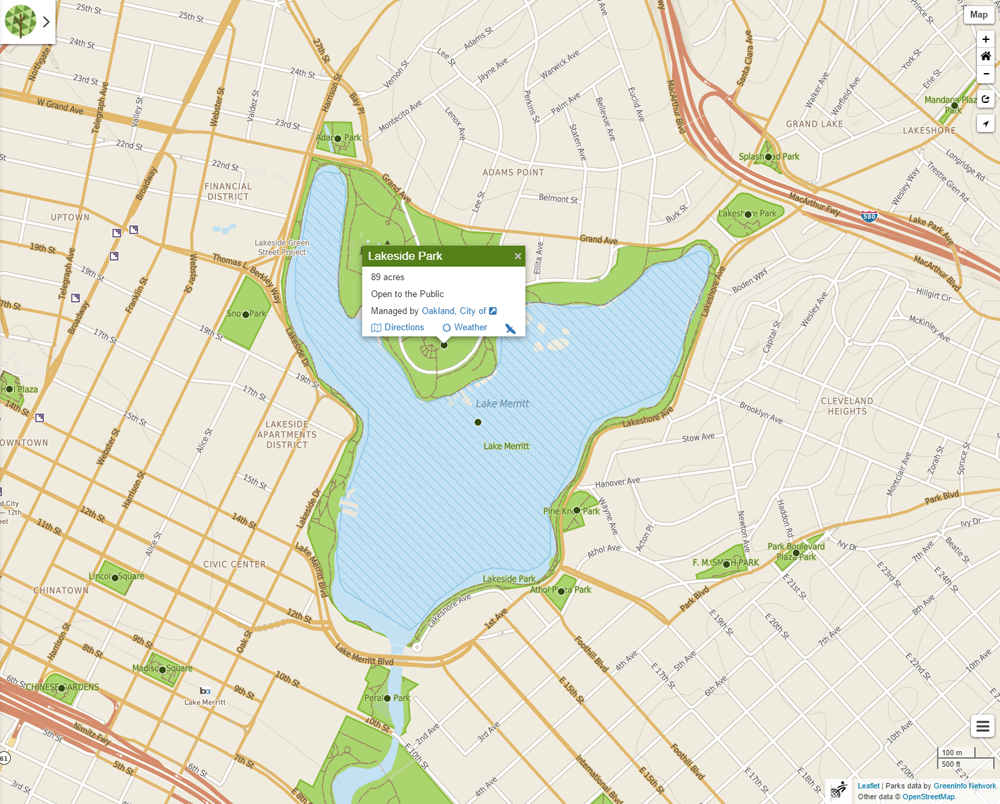 Custom cartography is designed to show park information for users: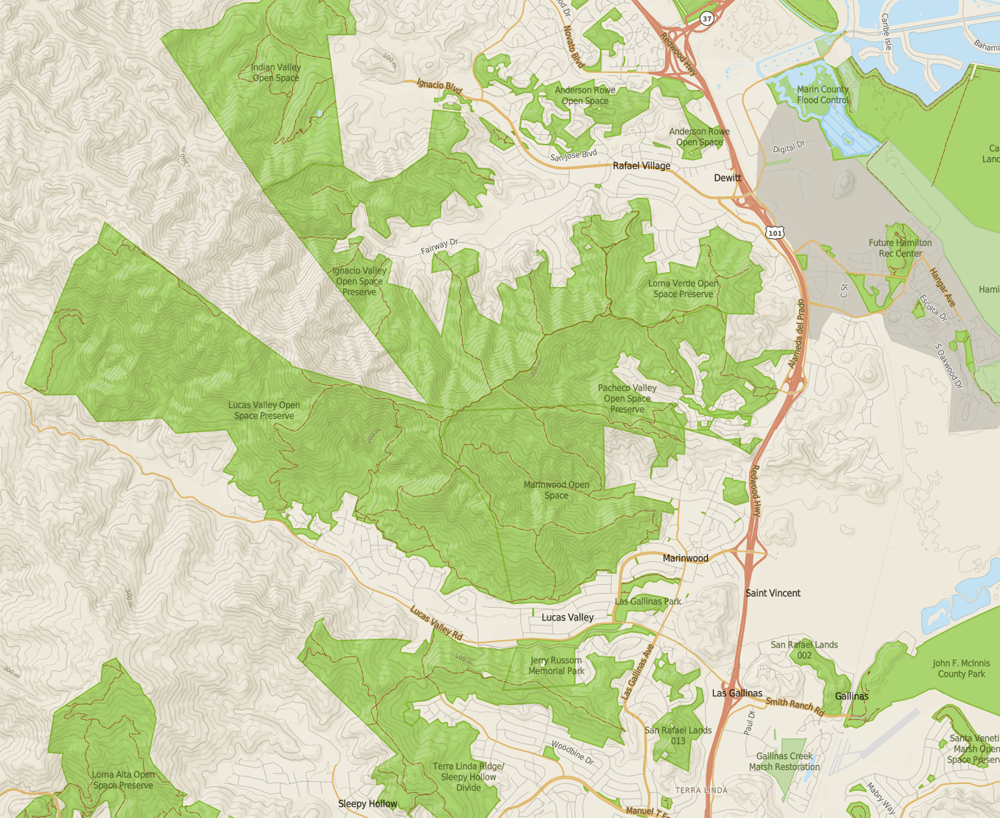 Travel directions are generated from your location to the park, using Google routing: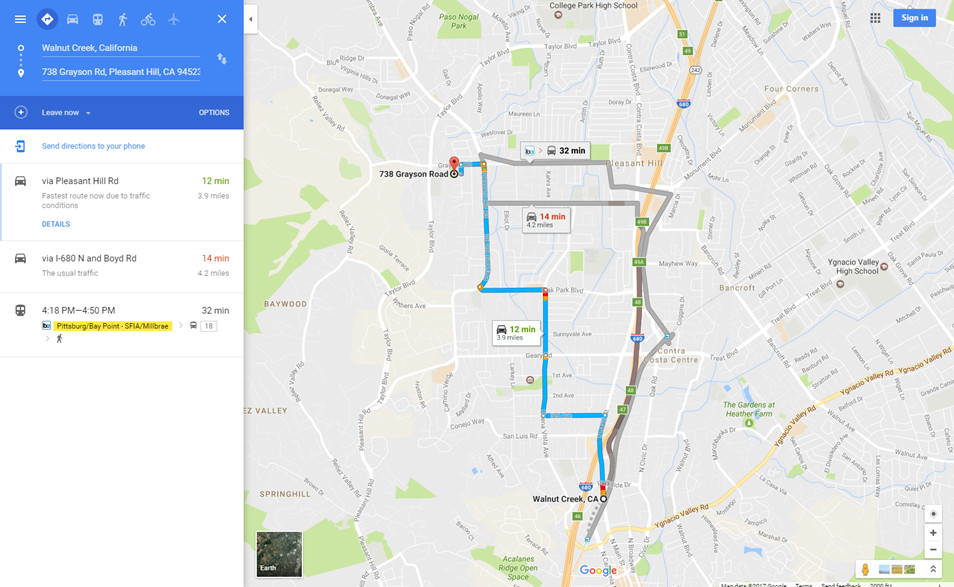 Birdseye views show highly detailed views of most parks in urban and suburban areas, accessed from the popup information on each park.